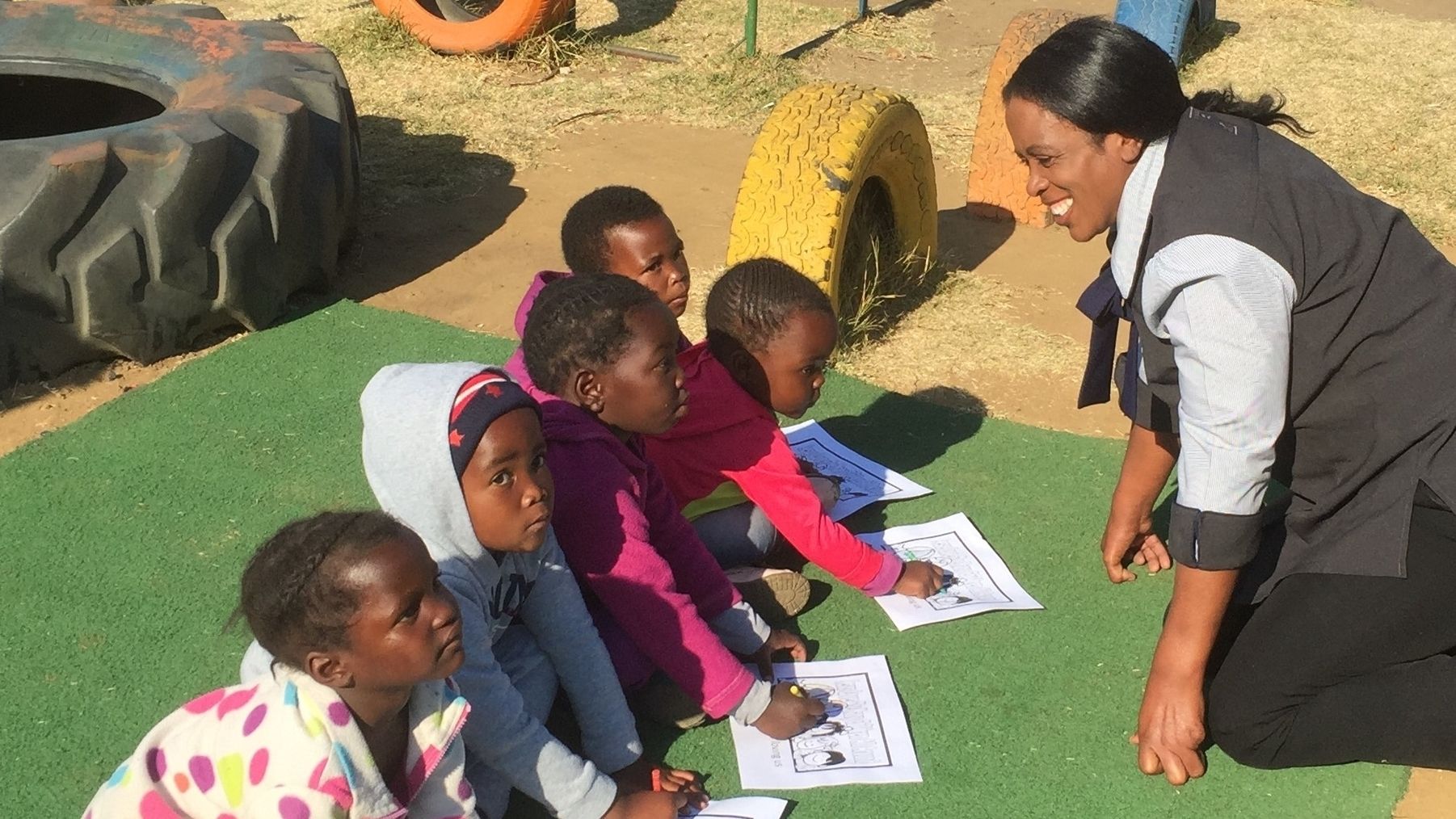 Learning through Play
We believe that learning through play is the absolute best approach to early years education in order to develop a child's social and cognitive skills, emotional maturity and self-confidence.
We are also keen to promote an awareness of the English language at this early age and aim to thread as much English through the activities as possible.
The classes are split and Theodora looks after the younger children - ages 2-4.5 and Thembisile takes the older children and prepares them for school.
The daycare centre acts as a funnel to the local primary schools but until 2014 the schools refused to accept any children coming from squatter camps.

On a trip to see her father, Lee found out that the schools were not accepting the children from Skaaprus and worked with the staff and local schools to get an agreement in place so that this could change.
It is the work of Love Africa Youth and the dedication of the members that have already truly changed the lives of the people in Skaaprus.
Teaching
We like the Day Care Centre to focus on learning through:
Songs

Games

Playing

Being Active

Having Fun
We would like to extend some of the educational provision to older children through after-school clubs and to run a holiday program. This will require some finance to be able to staff the initiative and train people up.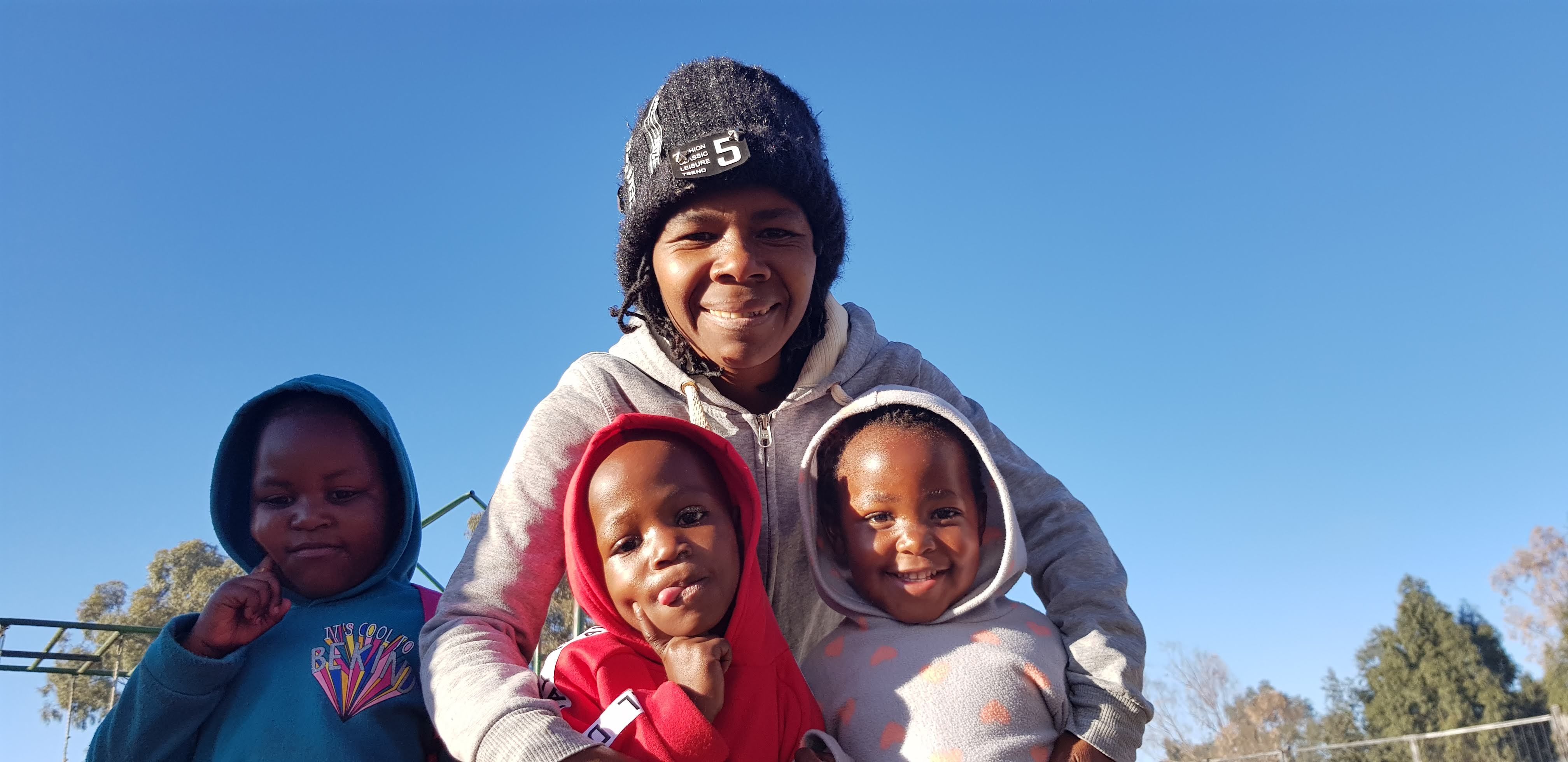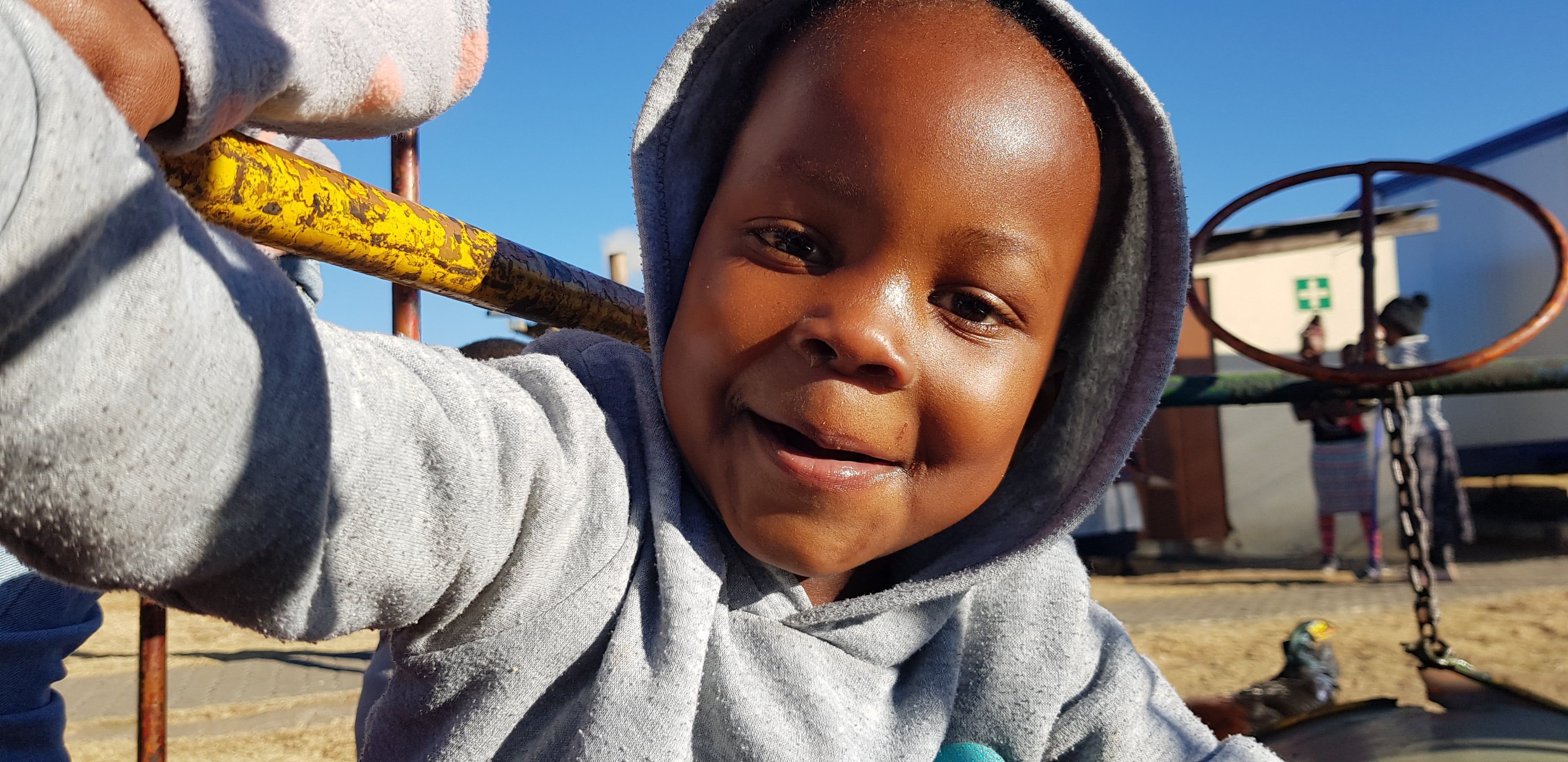 Volunteer
We are lucky to have Thembisile, an NQF5 (ECD) qualified headteacher and 1 full-time teacher but we would like to start taking in qualified volunteers to assist with the teaching in particular English.

We are putting together a volunteer program so if you know of anyone who would like to really make a difference and is a qualified teacher ( experience in Early Child Development would be very welcome) with excellent English skills please do get in touch.