NUTRITION
Monday-Friday (term time) the Daycare centre provides food for its students.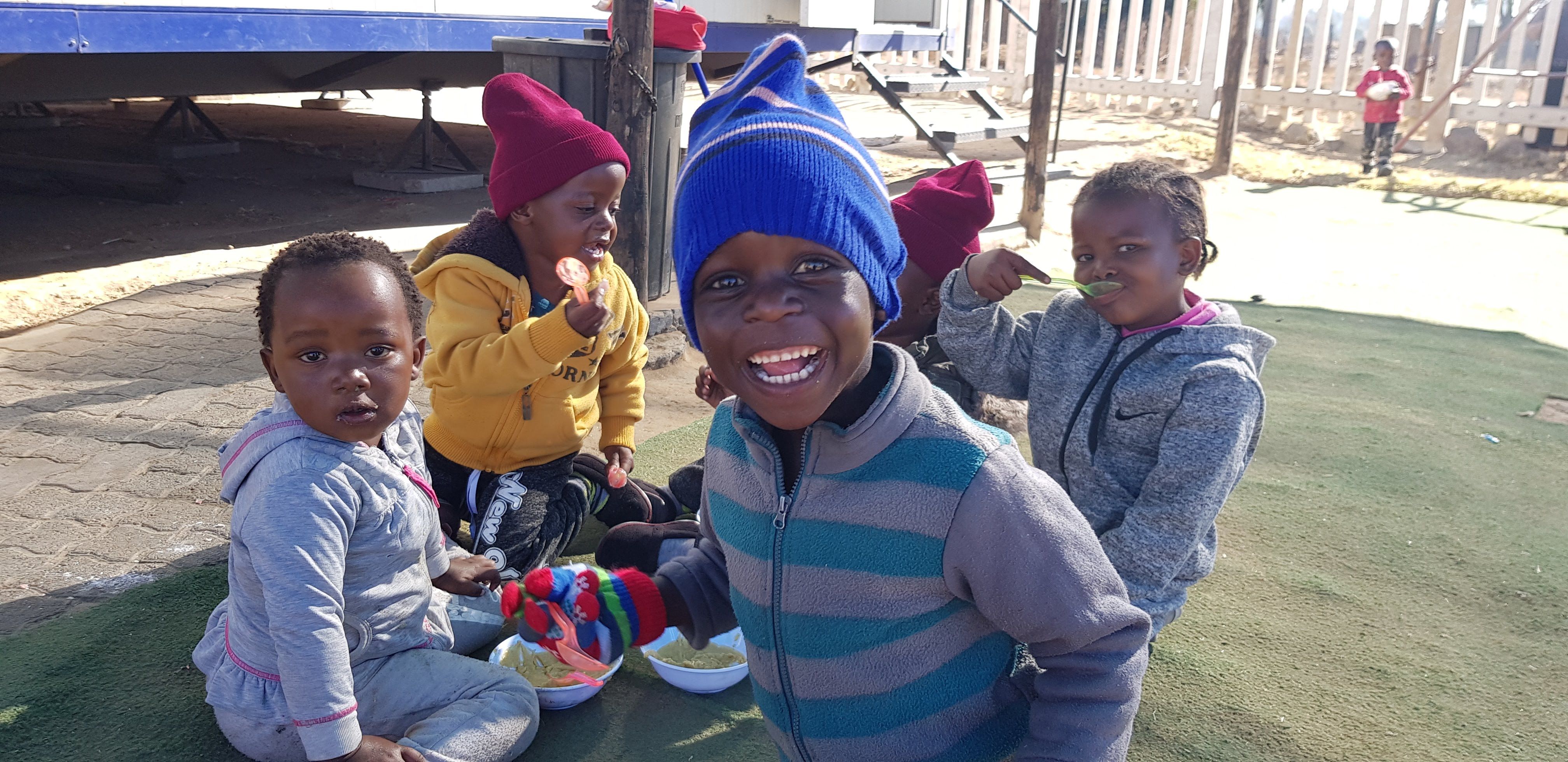 The correct sustenance is crucial in a child's early development and much of the funds raised through Love Africa Youth provides nutritious meals for the children at the centre. This also takes the pressure off the children's parents leading to a better quality of life all around. The children are fed 4 times a day with breakfast, a morning snack, a hot lunch and a home time snack. Meat is in short supply amongst the households of the community and so there is a preference to provide meat at least once a week in the children's diet.
The daily menu looks like:
Breakfast: Oats & Mealie meal or Sorghum Porridge & milk or bread

Snack (twice a day): Fruit or bread, Yoghurt (once a week)

Lunch: milk/corned beef/pilchards with mealie pap with Vegetables

Meat meal (once a week): Chicken and vegetable stew.
e' pap & The Garden Route Children's Trust
In June we were delighted to be accepted as a recipient of a years supply of e' pap from the Garden Route Children's Trust. They also funded all of the things to prepare and serve the porridge - mixing bowl and spoons, bowls for the children and tablespoons.
e'Pap is an instant porridge. It contains the 24 micronutrients and four macronutrients which maximise absorption and bio-efficacy in the human body. We will be giving it to the daycare centre children for breakfast.
The money that we are saving from this donation will be redirected to educational resources for the children.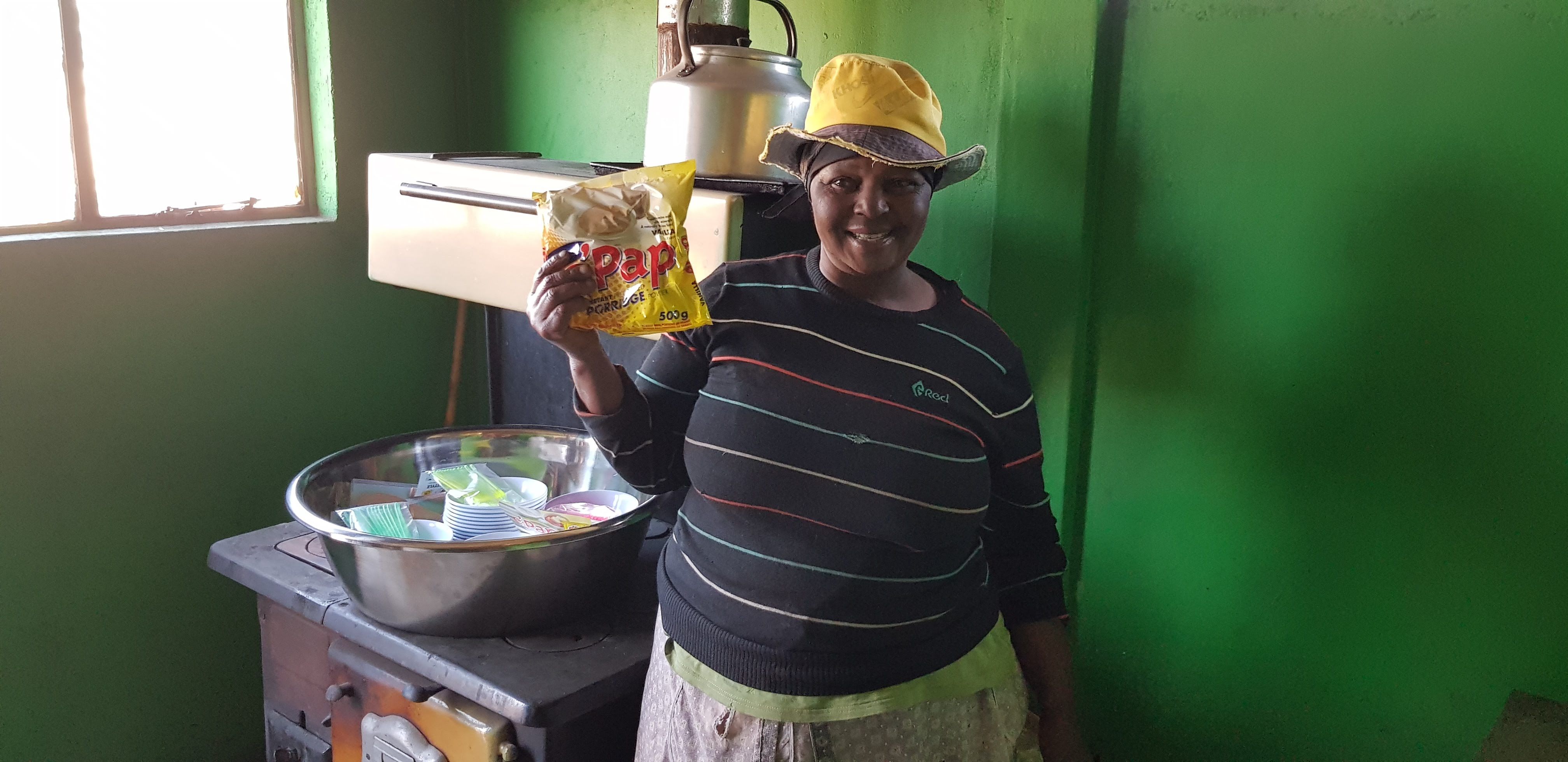 We would very much like to extend the e' pap to older children
We would very much like to extend the provision of breakfast to the older children as well as the younger ones. Every morning the school bus takes some 60 students from ages 7-17 to the local schools and we feel it would be a great opportunity to reach these children and benefit them with a nutritious start to the day through e' pap.