Its been a while...
Many things have been happening in Skaaprus both with the nursery and the wider community that we have to tell you about so much so it is hard to know where to start!
January & February
The beginning of the year and the new school year saw us lowering the starting age of admission to 2 years old. This was in response to requests from the community. This has meant that the number of children attending is now 42. Ian's son Bruce arrived in Ermelo at the end of January - it is the first time that they have visited as a family.
In early February Eskom and a BEE partner of theirs installed a brand new prefab classroom at the nursery along with a palisade fence. The old classrooms had to be pulled down to make way for the new and in some ways it was bittersweet - to have built the classrooms from scratch and then to see them ripped apart was quite sad but the new classrooms are very impressive and even have provision for electricity so when we get the solar panels/the village gets electricity we will be ready to plug in! The community were also able to reuse much of the hardware from the old building and nothing was wasted - the doors, windows, sticks and even mud all found new homes.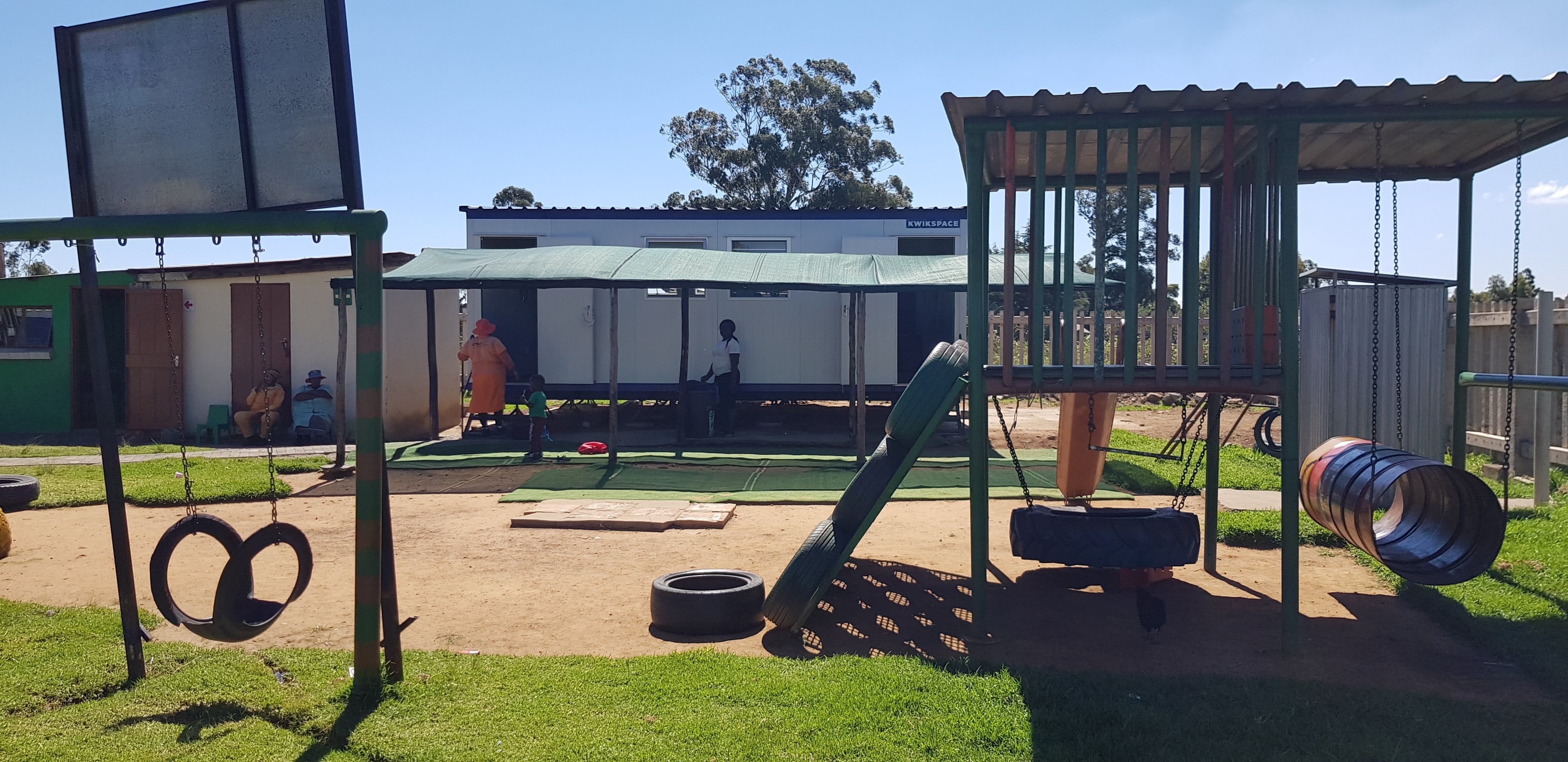 The Pictures below show the building as it was when it opened to now.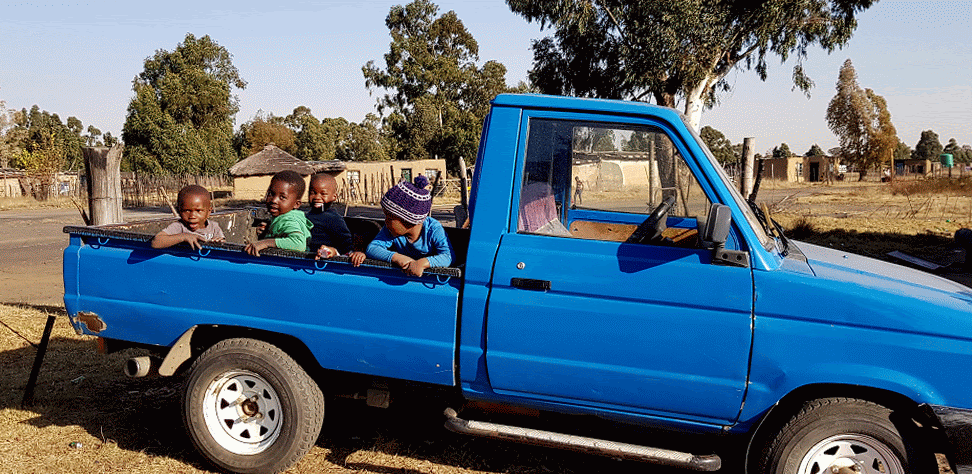 March & April
In early March Bruce asked that the community call a meeting and he pitched them his vision.The response from the community was amazing! There were around 30 people in that first meeting and over the next few weeks, the numbers climbed. Read more about it here.
The Daycare Centre welcomed Thembisile back from her maternity leave. her beautiful baby boy is a welcome guest at the daycare centre when her regular daycare arrangements fall through. He has the softest cheeks and spends much of his days sleeping strapped to his mothers back while she gets on with teaching the older children.
We also had a ram introduced to the flock of goats since the last one died.
May & June
May was a busy month for the new project as they started to prepare for their first building project and training was given about the new building techniques. The goats have needed some tending in recent months and have needed additional medicine for worms, orf and liver fluke. The herd is doing well despite this and many of the nannies are pregnant.
In June the weather has turned colder and for the first time, it was decided that the daycare centre should close for the winter holidays. With the cold temperatures, children were kept at home to stay warm. We are going to install a small batch box heater in the classroom to keep the children warm for the rest of winter.